It having been over a week since I last blogged, I was racking my brains today for something to post about. Whilst scrolling aimlessly down my tumblr dashboard, I came across a picture of Olivia Palermo looking as chic as ever, and felt that it only made sense to dedicate a post to one of my favourite style icons. Having followed her style for a while now, I've noticed a certain courage in her wardrobe choices; she is not afraid to try something new, and doesn't fear for her femininity when she rocks a pair of trousers. So with that in mind, here are a few images of her best style moments, and the key components to Olivia imitation.
-OUTERWEAR-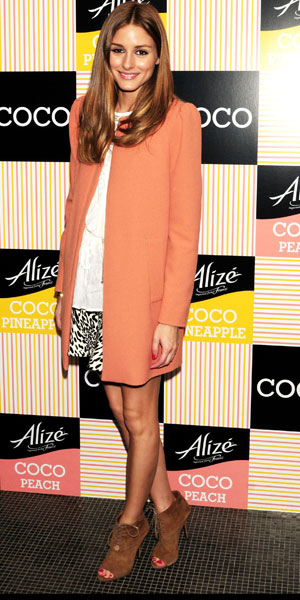 Olivia Palermo has got the most incredible collection of coats and jackets I may have ever seen. This is merely a sample of the outerwear she has to offer, my favourite by far being the Roberto Cavalli piece in the first picture. Staying warm has never looked better.
-BELTS-
Next in my discovery of Palermo secrets was the belt. The girl has and will put a belt over absolutely anything. And look at the waist and style credentials she's got for it. Though I haven't made a section for them, keep an eye out for Olivia's other accessories; her taste is flawless and there's nothing like finishing a good look with a beautiful pair of sunglasses or a statement bag.
-DRESSES-
I sometimes personally feel that merely wearing a dress can seem a little lazy, which may explain why the queen of accessories and layering seems to favour the working together of tops and bottoms, rather than the ultimate feminine one piece. However when she does choose the dress, she dresses impeccably well. The mustard colour of the first piece looks beautiful against her tan, whilst the Cavalli number she wore in Cannes earlier this year is undeniably chic. Above all though, I think that the pink Valentino might be my favourite ever Olivia fashion moment, purely for how excessively feminine it is. It truly is so pretty, and paired with her tortoiseshell sunglasses I can't help but see her as a modern day Audrey as pictured above.
Though I've now covered the main components of Olivia Palermo's endlessly chic style - killer coats, belting everything and rare but fabulous dresses - I feel there are other elements of her wardrobe that are definitely worth looking at. Here are a few shots of her in an array of shorts, skirts, drop waists and jeans; all displaying her sensational ability to create perfectly assembled outfits.
Who is your fashion icon? Leave me a comment in the box down below telling me who you look to when you're suffering from wardrobe indecision, or simply whether you enjoy this sort of post!