Despite the student loan swooping in to save the day, I have been very restrained in my spending of late. This is something I am not very good at (at all), so I'm very proud of myself for spending so little over the last few weeks! However, a few autumn buys are essential, so here are the few fiscally fabulous bits I've bought recently.
Mustard yellow scarf, Zara, £9.99; mint jumper, Topshop £46; handbag, Loot, £15; Chelsea boots, Primark, £10; vintage gold necklaces, Hickory Vintage, £5 for two.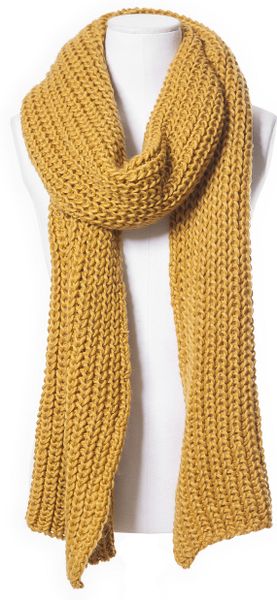 Starting with this scarf from Zara, I could not believe how cheap this was. It is so long and warm, and such a gorgeous colour for the autumn, I nearly fell down when I saw the price tag. I bought this at the end of summer and I've been living in it already. It is much more of a mustard shade than it looks in the store's photo, which I personally think is much nicer.
Secondly is the mint green jumper from Topshop. Last year they were selling a gorgeous maroon jumper with beading all around the neckline, and despite trying it on every time I went in to the shop, I never bought it because it was so expensive. So this year I thought I'd treat myself to this beautiful minty number! I love the colour and I think the detailing on the shoulders is just so pretty. Plus I actually bought it whilst Topshop were doing 20% off for students, meaning I got it for nearly £10 less than it should have been!
This handbag was a vintage number from an independent store based in Leamington Spa called Loot. Luckily for anyone reading who isn't anywhere near, they have a website
http://lootvintagewarehouse.bigcartel.com/
I really liked the style of this bag and it is a really convenient size to take to uni. It also has lots of different compartments which is essential for someone like me who tends to get grumpy very quickly when I can't find my keys at the bottom of my bag!
As you can see these boots have already been worn to death. At £10 they are an absolute steal and from trying them on I found them to be much more comfortable than the Topshop version which cost a lot more. Black Chelsea boots are such a staple for this time of year and I'm definitely considering heading back to Primark to stockpile a couple of pairs!
The last of my autumn buys are these adorable little necklaces. I bought them today at a Vintage Fair hosted by the Leamington Spa Pump Rooms; I was so close to not going but decided to pop in an hour before it shut and I'm so glad I did! I had to exercise a lot of my new found willpower to not buy everything I saw, but these necklaces were two for £5 which I thought was far too cheap to ignore. Though quite similar, I think gold is really pretty for the winter months and I'm expecting to get a lot of wear out of them both. The lady at the stall also gave me the card pictured, so I will definitely be checking out Hickory Vintage's website, as should you!
That's all for my autumn buys so far, though I'm currently on the hunt for a warm winter coat as I've been told that this season is set to break a lot of records temperature wise! Just to leave you with one last thing, I saw Gabrielle Aplin at V Festival this summer and have since been obsessed with her album English Rain. Its really lovely to have on during these chilly evenings, so take a listen. Here are two of my favourites:
Panic Cord
Keep on Walking